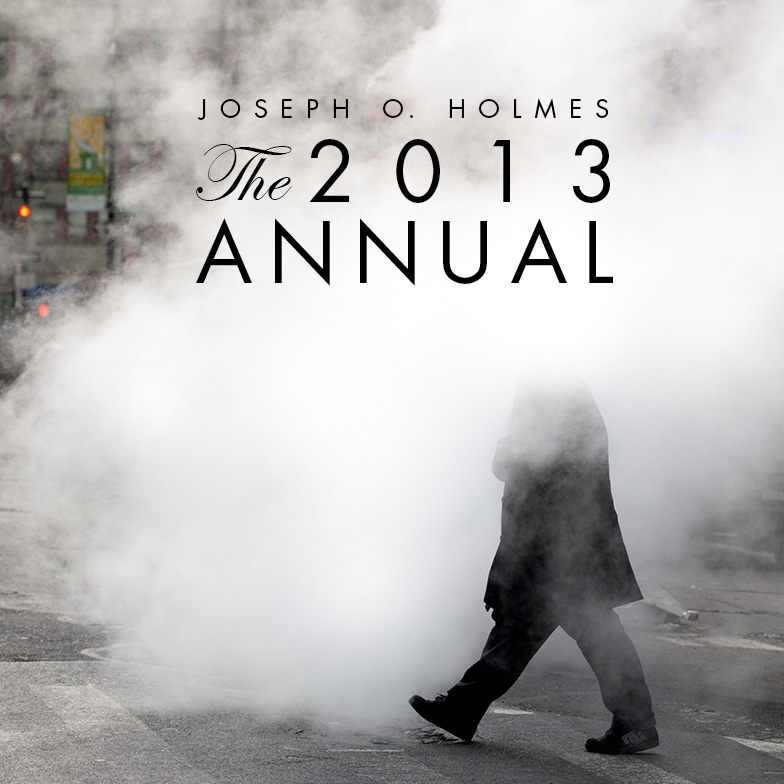 UPDATE: THE 2013 ANNUAL is SOLD OUT.
UPDATE: The limited edition of 100 signed copies of THE 2013 ANNUAL is almost gone.
As of this minute, only 11 copies are left in the edition of 100.
If you'd like your book to arrive by Christmas, you must order and pay by Friday, December 13.
If you asked for a book but haven't received an emailed invoice, check your Spam folder or write to me again.
If you received an invoice but haven't yet paid, a copy is not reserved for you. The entire edition of 100 may be sold out by the time you pay.
TO ORDER: Email me and let me know how many copies you'd like, and whether I'll be shipping outside the US. I'll reply with a Paypal invoice.
THE 2013 ANNUAL costs $18 plus S&H.
(The complete details of the limited edition book are in this joe's nyc from last week.)