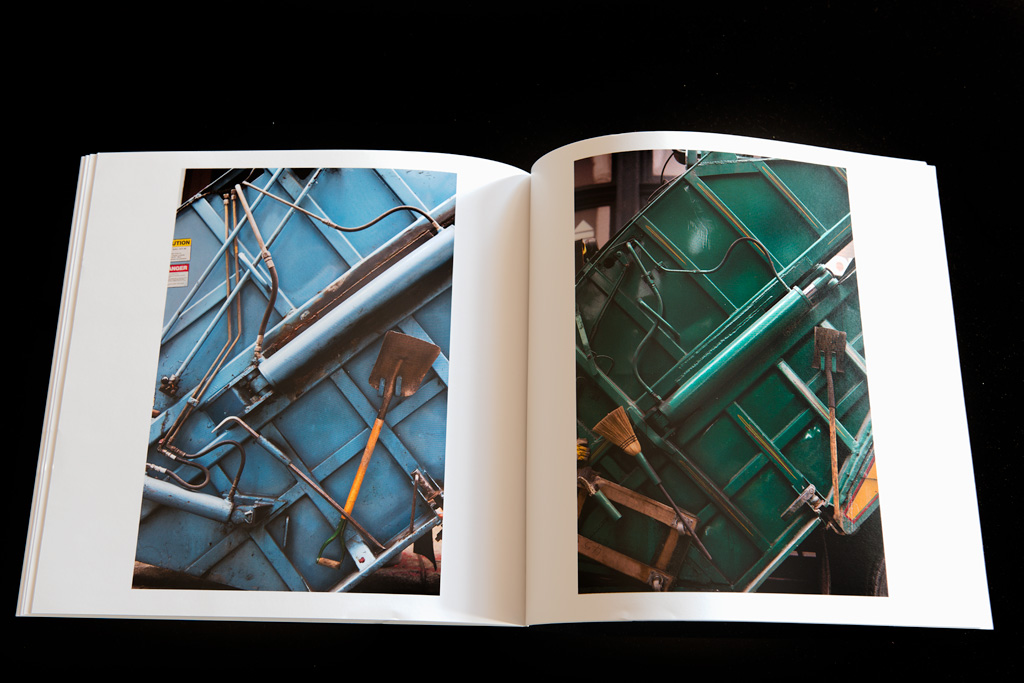 I'm delighted to announce the release of The 2012 Annual, a self-published, 50-page, 8 by 8-inch soft-cover book featuring selections from three of my 2012 photography projects. The book is available in an edition of 100 signed and numbered copies.
The 2012 Annual comprises thirty-six color images, including selections from my 2012 projects "A Typology of Carting" (making its debut), "Monsters" and "The Booth."
(See more images of the book in this Flickr slideshow.)
UPDATE: As of late May, only 23 copies remains. As I announced before, the final 30 numbered copies of The Annual cost $26 (+ $4 packaging and shipping) (and international orders add another $6).
Each book is hand-signed and numbered by me, and ships US Mail in protective plastic sleeve and no-bend envelope.
The 2012 Annual is the first in an ongoing series of photo books. In addition to Annuals, I plan to publish occasional editioned books showcasing single photo series.
To order your signed and numbered copy of The 2012 Annual, please drop an email to joe@streetnine.com and I'll forward you a paypal invoice for the $30 total. (Remember that orders shipped outside the US will incur an additional $6 charge. International customers, please include your full, accurate address when ordering.)